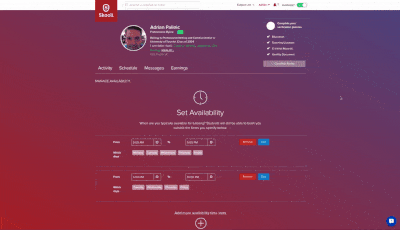 Access the

My Availability

link from the menu.

Click the + icon to add or remove days and times you are available.

Add more segments of time by repeating the process above.
Setting your availability will help students best-choose a time to request a session with you, however, sessions can still be requested outside your indicated availability on the off-chance that you can make it work. We encourage tutors to respond to all session requests and suggest alternate session times if the requested time does not work with their schedule.