For Skooli.com sessions, you can request a payment by clicking the "Request Payout" button from your Earnings tab. You will then be prompted to provide your PayPal associated email address to which the funds will be deposited.
Payouts should only be requested once you have a minimum of $100 in earnings, and we ask that payouts be requested for the full amount available in your earnings.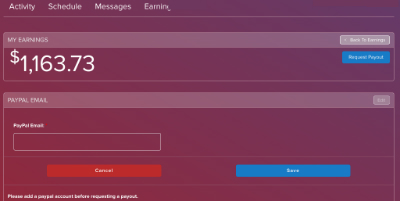 For Dispatch Sessions (tutoring requests that are completed on the Skooli Unlimited platform), payments are issued automatically and are processed biweekly on Fridays with a one-week delay.